Bearapy offers creative change management consulting services for MNCs, startups, non-profit & governmental organizations to address issues facing CEOs, executive / management teams, and individual employees, including:
Organizational development and behaviour
Company Culture
Employee Engagement & Well-Being
Leadership & Development
Customer Experience
Bearapy is unique with a comprehensive approach of weaving the concept of playfulness into all consulting projects. This method brings about awareness of unconscious and emotional factors that affect the rational and conscious decisions.
To see what clients have to say about Enoch's consulting advice, please read testimonials here.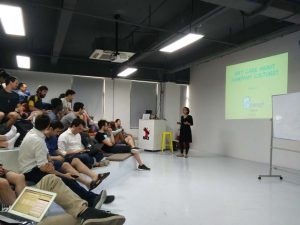 As adults, we have forgotten how to play, and yet it is play that builds team bonding, reduces stress, stimulates creativity, and most importantly, ignites fun, and allows us to enjoy life. This attitude reinforces productivity, employee engagement and loyalty, and cements corporate culture while allowing adaptations to changes.
Please get in touch to learn more about how Bearapy can help your company before more effective in achieving the visions you have set!