Enoch is avid speaker in topics of mental health, play & creativity, and women leadership. One of her aims is to raise awareness of mental health in communities, and she has done inspirational talks in organizations, at corporate events, community groups, and professional networks.
Click here for client testimonials on Enoch's speeches and presentations on corporate culture and executive well-being.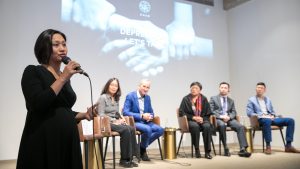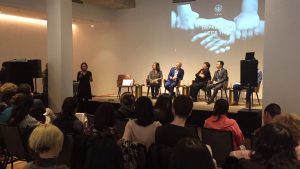 A sample introduction of her talk would be:
We all have those days' feeling melancholy, not sure where our lives are going, and how can we fulfil the dreams we have.
Enoch Li, Play Consultant and Founder of Bearapy, went through a period of burnout and stress right at the peak of her management career in the finance industry. However, in her depression, she rediscovered her creativity through play come hear how she her dark days turned into hope by applying psychological concepts of projection and object relations. The strength of our inner child is fundamental to our health!
This talk will cover:
How rediscovering playfulness through a challenging episode brought new inspiration and ideas.
Enoch's personal sharing on her struggle with mental health issues and how to prevent, identify symptoms and how to seek help with company's support.
Ways to maintain our mental and emotional health everyday with a dose of playfulness.
Please contact Enoch to book a speaking engagement. You can also find her FREE ebook on depression here.
Here are samples of Enoch's speeches (some might require a VPN…):