BEARAPY's Founder, Enoch Li, is an avid speaker in topics of mental health, play & creativity, start-up company culture, and women leadership. One of her aims is to raise awareness of mental health in communities, and she has been invited to give inspirational talks in organizations, at corporate events, community groups, professional networks, and was a TEDx presenter.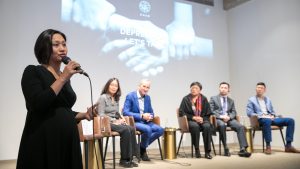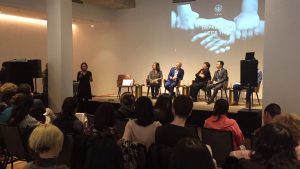 Key speaking topics include:
Mental and Emotional Health
Preventing Burnout at Work
Mental Resilience and Stress Management
Engaging Employees
Getting out of Depression
What NOT to Say to a Depressed Person
The Power of Play
How to Play as an Adult – and Why?
The Benefits of Play to Creativity
Using Play to De-stress
What is Play Anyways?
Company Culture, Human Capital & Leadership
Why Bother With Company Culture from the Start-Up Stage?
Toys at Work?! The Importance of Workspace Personalization
A Fun Workplace is a Collaborative Workplace
Diversity & Inclusion: Mental Health Challenges
Unconscious Biases & Assumptions
Entrepreneurship
Perils of being an Entrepreneur – and How to Stay Sane
Debunking 9-9-6 and 24/7
Parenting & Child Rearing
How to Play with Kids – and How NOT to
Let It Go – The "Good Enough" Parent is Enough
General Motivational & Inspirational
Play Your Way Out of Adversity
Personal Experience Sharing of Depression and Suicide Attempts
The Art of Introspection
The Calligraphy of Not Knowing
Owning My Shit!
Here is what some clients say about her speeches and presentations:
"She inspired many people to be open to their vulnerability and develop strength from there." ~Shuhong Wang, Vice-President, HR & Communication, Novo Nordisk (China) Co. Ltd.~

"We left her talk with new ideas to apply to our individual challenges." ~AJ Warner, Chapter President, Entrepreneurs' Organization Beijing Sanlitun~

"This is not a "5 Steps to…" method, it is something much more meaningful!" ~May McAllister, Research Associate, National University of Singapore~

"Her passion combined with psychological theory and interaction made it interesting." ~Participant, Shell China~
For more testimonials, please click here. Contact Bearapy to book a speaking engagement.
Here are some of Enoch's speeches and media appearances (some might require a VPN…):