Bearapy comprises a team of experts and facilitators to customize the most appropriate solution for our clients.
Our Consultants and Facilitators are certified in multiple trainings systems including: psychology, art therapy, body movement, play psychology, team dynamics, leadership and have backgroundS in corporate and management.
We care about people and most of our team have personal experiences with psychosocial challenges that enables us to work with others in an empathetic way. We consult from experience and do not just follow the wellness fads.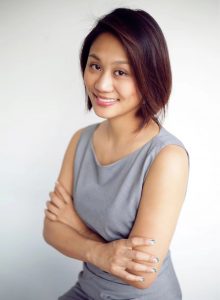 ABOUT BEARAPY'S FOUNDER, ENOCH LI
Board Trustee, United for Global Mental Health
Steering Committee Member, This is Me Asia
Mentor & Honorary Member, Global Mental Health Peer Network
Enoch is widely recognized for pioneering the workplace mental health conversation in China at a time when the topic was taboo, through founding an award-winning social enterprise, Bearapy, that spearheaded strategic consulting and training services for organizations in China and Asia-Pacific. Her social impact work has proven to raise awareness in the local community, and steer global conversations on the topic, particularly from a lived experience perspective.
By integrating the organizational development, leadership development, and group psychodynamics approaches, Enoch builds bridges between sectors to sustain psychosocial education, and mobilize system shifts, such as changing the workplace environment that burn people out, instead of focused on "fixing" burnout. She works with multinationals, governments, and start-ups across Asia-Pacific to change mindsets and behaviours, deepening awareness to destigmatize mental health, so that people find the support they need when they need it.
Enoch has impacted and helped tens of thousands of people across the world through Bearapy, her writing, and speaking about her mental health story openly. Both Bearapy and herself has received multiple awards for her work in catalysing mental health awareness. She has been featured and published in CNN, Harvard Business Review, Forbes, South China Morning Post, China Radio International, and CGTN. Her latest book, Stress in the City, shares her personal journey, discusses some fun ways to cope with depression, and suggests how adults and parents can be playful from the object-relations angle.
Enoch is mentored by Chris Underhill, MBE, who has had decades of experience in the mental health space in emerging markets and mature economies.
Enoch's LinkedIn profile here.