Bearapy training and workshops are geared towards corporate executives and employees using playful techniques to understand company culture and improve employee well-being and mental health.
Drawing out childhood experiences and the power of play, each workshop is designed to improve team cohesion, individual self-awareness, and ultimately, enhanced productivity for the organization. Enoch leads workshops for multinational organizations and private individuals on topics such as Power of Play, The Unconscious Mind, Storytelling with Objects, Play Out Your Creativity.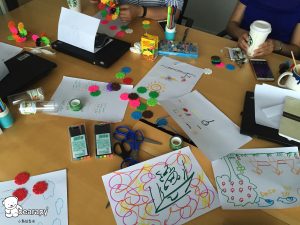 Each workshop uses experiential and emergent learning techniques, to let ideas unfold, and to work with what is in the room and amongst the participants. To some, this causes discomfort – the optimum for learning.
To see what clients say about Enoch's workshops, read testimonials here.
To learn more, contact Bearapy.